90 Day Fiancé star Tiffany Franco recently took to IG to explain her harsh comments about her mother to Colt Johnson during The Single Life Tell-All.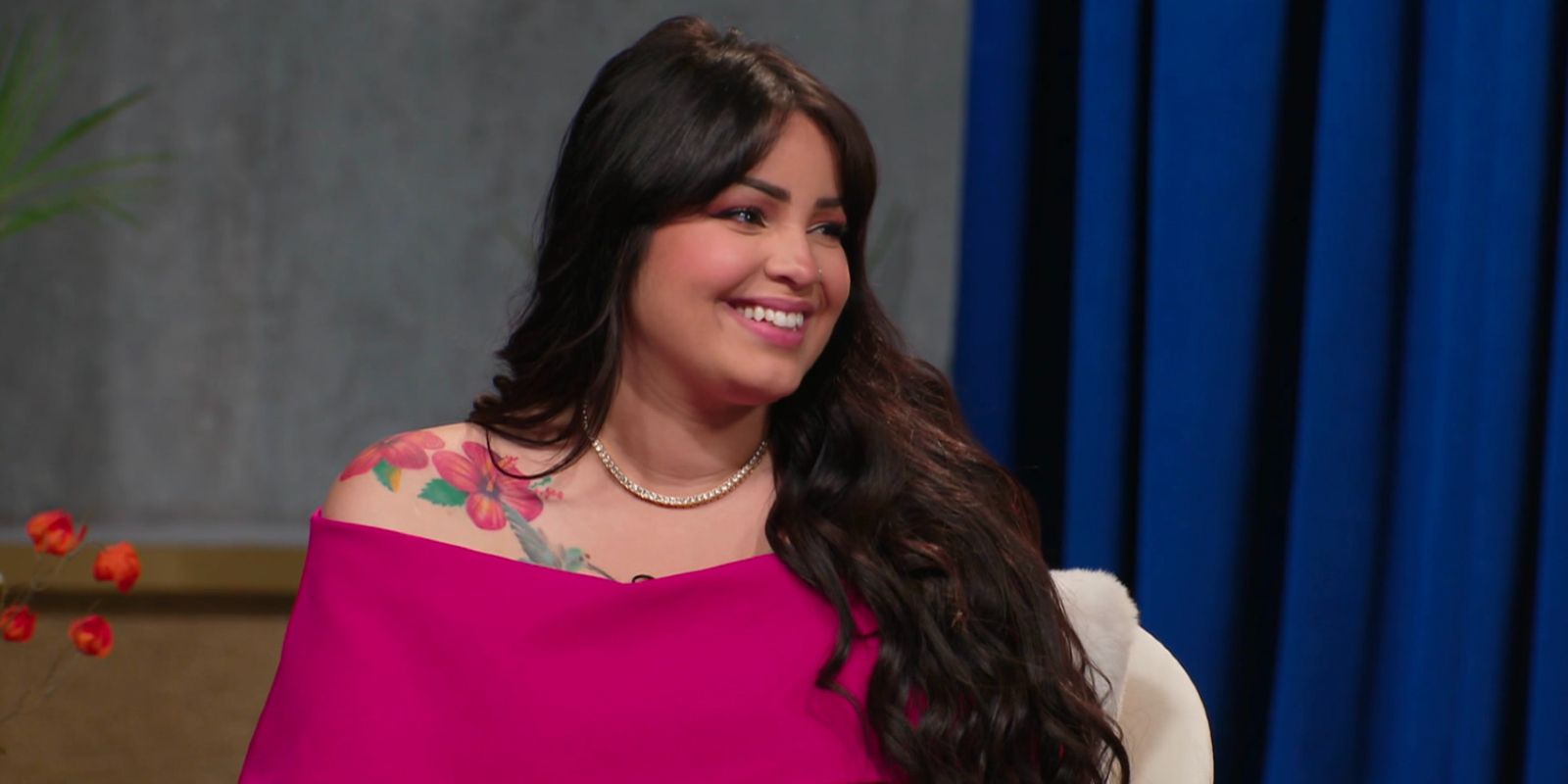 90 day fiance Star Tiffany Franco has recently taken to social media to explain comments she made about her mother to fellow franchise alumnus Colt Johnson at the 90 days: the single life Season 3 Tell-All. Tiffany first appeared in 90 Day Fiancé: The Other Side Season 1 with her ex Ronald Smith, when she moved to South Africa with her son Daniel to live with Ronald. Tiffany and Ronald returned later to 90 Day Fiancé: Happily Ever After? season 6, where their marriage started to take a turn for the worse. Tiffany most recently starred in the single life Season 3, where he finally gave Ronald another chance, but once again things didn't end up working out for them.
Tiffany was seen comforting Colt during the single life season 3 Tell-All regarding his now strained relationship with his mother Debbie Johnson, admitting that she also had issues with her own mother. Tiffany later revealed the specific details behind the conversation in a story on her Instagram page. Tiffany responded to a fan's question about the incident by writing: "They didn't include everything. I said I was explaining that my grandmother didn't always know the right way to be a parent and that confused my mom somehow…" Tiffany went on to explain that her grandmother had recently passed away and that her main goal was to convince Colt not to hold a grudge against Debbie, as you never know when his family might leave him.
Related: How 90 Day Fiancé's Tiffany Franco Became A Powerful Influencer
90 Day Fiancé fans had mixed reactions to Tiffany's explanation
90 day fiance fans had conflicting opinions regarding Tiffany's explanation of the incident, with some fans siding with her. Reddit user Yanenavizhu started a thread where he posted the screenshot of Tiffany's story explaining that this was her explanation for making disparaging comments about her mother on Tell-All. Reddit user Springtrtr commented: "Thanks, this explains your teary-eyed conversation with Colt." Some fans felt that Tiffany comforting Colt came from a genuine place, making them sympathetic to the mother of two.
On the other hand, some fans felt that Tiffany's comments were out of line and disrespectful to her mother and grandmother. Several fans pointed out that Tiffany shouldn't judge her mother and grandmother, when she herself has not been a perfect mother. Tiffany was specifically criticized by fans towards the end of the single life Season 3, for leaving Daniel with his mother for four months while she went to visit Ronald in South Africa with their daughter Carley. Other fans felt that Daniel was even more mature than Tiffany at times, and felt that she dumped too much of her personal stress on him.
Fans have had mixed opinions about Tiffany for some time, as many don't understand why she kept coming back to Ronald for so long. Many fans feel that Tiffany cannot admit when she is wrong, claiming that she always blames others, like Ronald or her mother. while some 90 day fiance fans understand where Tiffany was coming from regarding the comments about her mom, others felt they were simply disrespectful. Fans are curious to see what's next for Tiffany and are hoping that she will put Daniel and Carley above all else.
More: Why Are 90 Day Fiancé Fans Worried About Tiffany Franco's Son Daniel?
Source: Tiffany Franco/Instagram, u/Yanenavizhu/Reddit