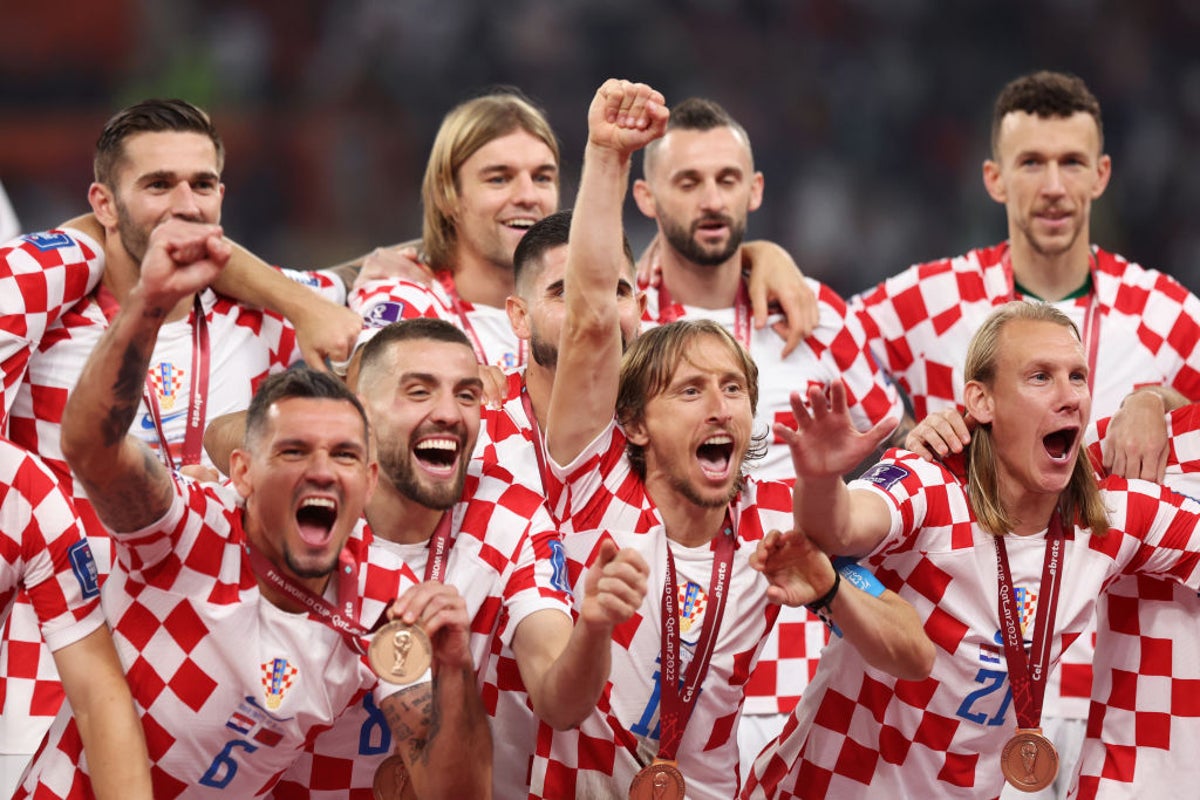 Walid Regragui had called it the silly prize, but it was reward enough for Croatia's high achievers. Silver medalists in 2018, they now bag bronze for finishing third, meaning the biggest World Cup campaign by an African team culminates in a fourth-place finish for Morocco.
If neither scenario seemed likely when these teams shared a stalemate to start their campaigns in forgettable fashion, a relatively low-pressure match had a liberating effect and provided more entertainment. Perhaps Croatia was stung by the criticism that, apart from the penalty shootout, they had only beaten Canada but scored two brilliant goals. Josko Gvardiol landed the first and perhaps the best center back in the World Cup, proving that his tournament should be remembered for much more than being embarrassed by Lionel Messi. The decider came from the outstanding Mislav Orsic; Given just 26 minutes before this, which was still plenty of time for him to get an assist against Brazil, he suggested he had been underused.
With Zlatko Dalic making five changes, his charges indicated that a small country still has some strength in depth. Lovro Majer was a big influence, offering Croatia hope for their midfield when Luka Modric finally relents. The captain himself ended his World Cup career with something of an inadvertent assist for Morocco, but also with some typically elegant passes and a display of tenacity; At a preternaturally youthful 37, he completed the 90 minutes. Meanwhile, Ivan Perisic's assist on the far right put him at the joint top of that particular table.
If Modric and Perisic couldn't emulate their achievements four years ago, this Croatia team at least matched the 1998 team, which also lost a semi-final to France and finished third.
But while Croatia were vibrant in attack, showing they can do much more than just play for penalties, Morocco were less resilient in defense than they had been, instead displaying the attacking enthusiasm they produced against France as well.
They were without the trio of defenders that Regragui had originally selected against France but did not make it to the second half then, Nayef Aguerd, Romain Saiss and Noussair Mazrouai. They looked weaker in his absence and when Jawad El Yamiq went out, Sofyan Amrabat, arguably the best defensive midfielder in the World Cup, ended up in the bottom four.
If a private competition for the title of the tournament's best goalkeeper was to be felt, both conceded within a two-minute period and Bono might have found his own net before then, a woefully misdirected pass that almost resulted in an embarrassing own goal. .
However, when he was defeated, there was much to admire in Croatia's opening game. It was perhaps the second best free kick routine of the tournament, after Wout Weghorst's equalizer against Argentina. With Modric likely to take a free kick, Majer passed it to Perisic, who headed again to the other side of the box. Gvardiol provided an equally accurate header.
A second free kick brought a second goal, albeit aided by a bit of luck. Hakim Ziyech's free kick bounced off Modric and Achraf Dari reacted quicker to head Dominik Livakovic from close range.
After Bono denied Modric a parting goal, Orsic left the goalkeeper clawing the air, whose bold, brisk effort entered the far post. In the process, the Dinamo Zagreb striker offered himself as a challenger for Perisic's position on the left flank, while Croatia's second-highest scorer moved to the left-back.
But Morocco did not submit; certainly his fans, who had their last 90 minutes of whistling for this World Cup, did not shut up. Youssef En-Nesyri had three chances to equalize, lobbing a header just wide, being parried by an excellent save from Livakovic, and heading deep into stoppage time. They had a series of sanction appeals and needed Gvardiol to excel. While Mateo Kovacic nearly scored a third for Croatia, they did get the third that mattered on the day: third place, and Modric could retire with another medal.