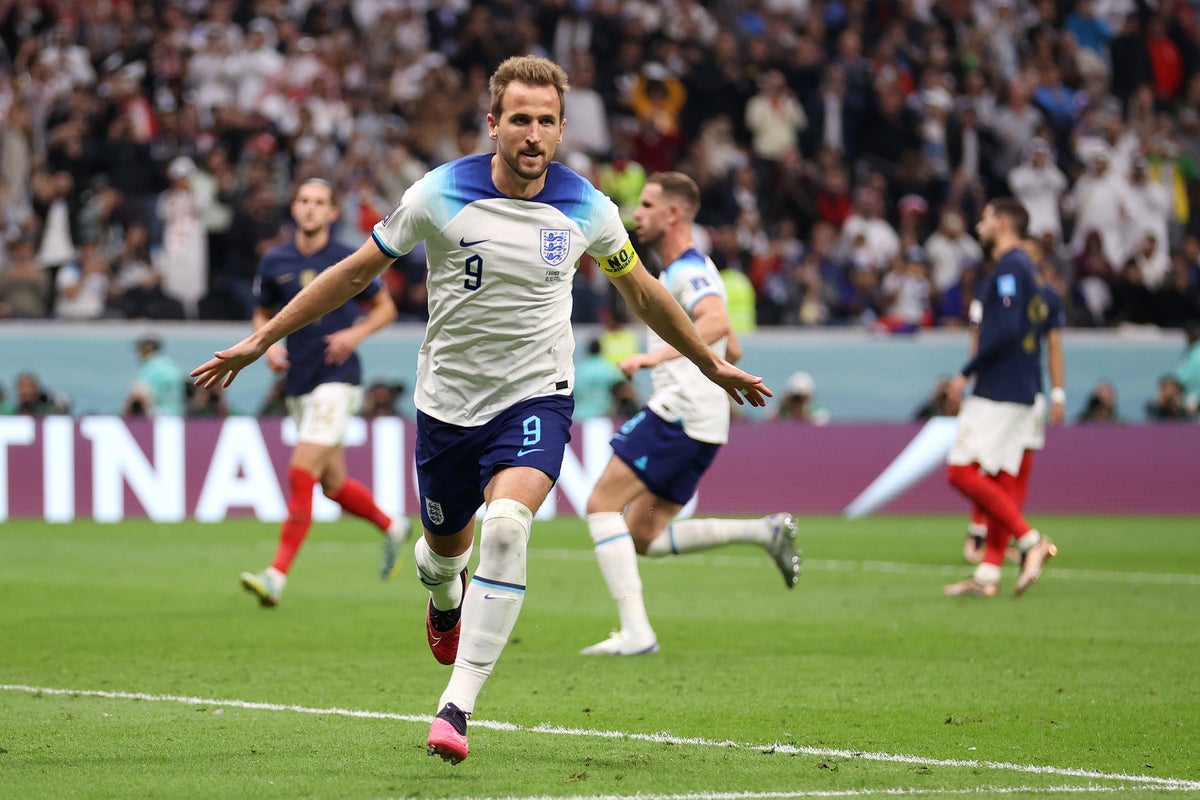 Harry Kane has equaled Wayne Rooney's England goalscoring record with 53 goals for the Three Lions after scoring against France at the World Cup.
The Tottenham striker converted a penalty against Les Bleus in Qatar's quarter-final tie.
The goal tied England in the round of 16 against the reigning world champions, after Aurélien Tchouaméni's first goal.
And Kane had a chance to walk away and become his country's all-time top scorer, only to miss a second penalty after France took a 2-1 lead through Olivier Giroud.
Kane's 53rd goal comes in just 80 caps for his country, with Rooney taking 120 caps to reach the milestone.
The shot from the spot came from a Tchouaméni foul on Bukayo Saka with Kane forced into a long wait before stepping up.
Kylian Mbappe interrupted Kane's preparation with a last-second message to Kane's Tottenham teammate Hugo Lloris.
But Kane pulled himself together and drilled the penalty into the left side of the goal, deflecting Lloris.
It's Kane's second goal of the tournament and brings his World Cup tally to eight.
Gary Lineker holds the World Cup record still at 10 goals, with 48 total in 80 appearances.