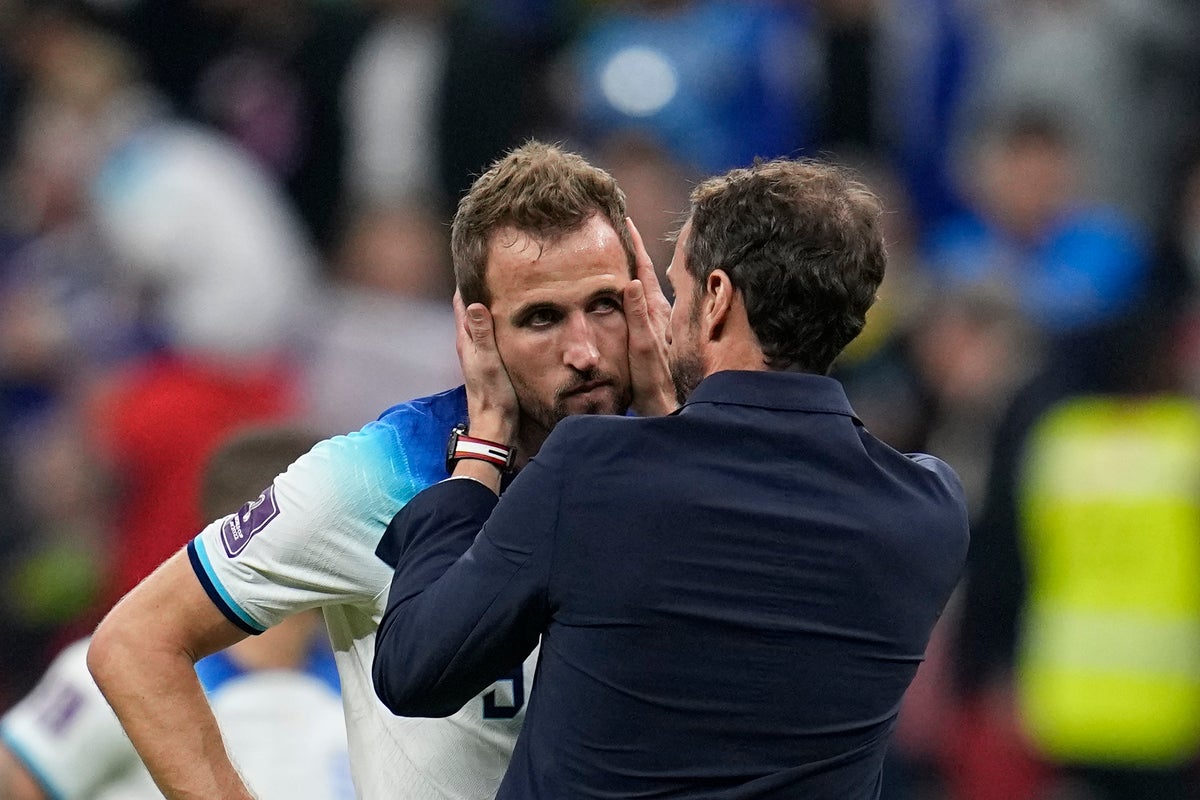 Harry Kane was "very, very low" after missing a penalty during England's World Cup quarter-final loss to France, but manager Gareth Southgate defended his captain and insisted he had nothing to regret. .
Kane had earlier scored England's equalizer from the spot, smashing the ball into Tottenham teammate Hugo Lloris's net to equal Wayne Rooney's record of 53 England goals. But on the second time he asked, with the score now 2-1 after Olivier Giroud's header for France, Kane lobbed his effort over the crossbar and England never quite recovered.
Southgate revealed that Kane was distraught in the dressing room after the match.
"He is very, very low, but he has nothing to reproach himself with," said the coach. "We are in the position that we are as a team because of his leadership, his goals, over a long period of time. Tonight is the result of 100 minutes of football. For us there are no recriminations. We have always stuck together as a team and we win and lose together."
Kane scored the first penalty to his favored left side, and Southgate suggested that the unusual scenario of scoring another in the same game, against a familiar foe, may have disturbed the striker's psychology. "It's difficult when you get a second penalty in a match, with a goalkeeper you know so well. There's a lot going on there."
He added: "Harry is the best, and the best are 85 per cent [penalty conversion rate], but even the best ones still get lost. If we had one tomorrow, I'd still want him to take it."
Asked what he had told the players in an on-pitch meeting after the game was lost, Southgate said: "That they know how close they've come, that they've pushed one of the greatest nations to the finish: more possession, more tries." goal. I am very proud of how they have played the whole tournament, I think we have shown a different side in terms of the way we have played. I couldn't ask for more from the group of players or the coaching staff, but of course we fell short. Tonight is very difficult."
The coach has a contract until Euro 2024 and beyond, but now he will take time to consider whether he should continue in the position after six years in charge.
"The energy that is needed is enormous. I want to make the right decision for the team, England, the FA, and I have to make sure that whatever decision I make is the right one. I know my feelings have fluctuated immediately after tournaments."