James McAvoy, who played the young Professor X on Fox X Men film franchise, he reveals which of those movies was his favorite and which was the biggest challenge. McAvoy debuted as mutant telepath and X-Men founder Charles Xavier, also known as Professor X, in the 2011 film. X Men First generation, assuming the role of Patrick Stewart for the prequel film. McAvoy went on to play the character in X-Men: Days of Future Past, X-Men: Apocalypse, Y X-Men: Dark Phoenix, In addition to having a cameo in Deadpool 2.
During an appearance in a video for gq, McAvoy reflects on his time at the X Men franchise, revealing a hilarious behind-the-scenes anecdote about her hair in X-Men: Days of Future Past. The actor also claims that he is still in contact with his X Men co-stars, calling them "a large group of people." Additionally, McAvoy explains that his favorite X Men movie to make differs from the one you found most interesting. Check out what the actor had to say below:
"First Class is probably my favorite movie, but in terms of what I was able to do as an actor, I would say that Days of Future Past was probably the most challenging and interesting experience I had as an actor on X-Men. films."
Related: The MCU Can't Escape A Remake Of X-Men: Days Of Future Past
Could Professor X return to the MCU?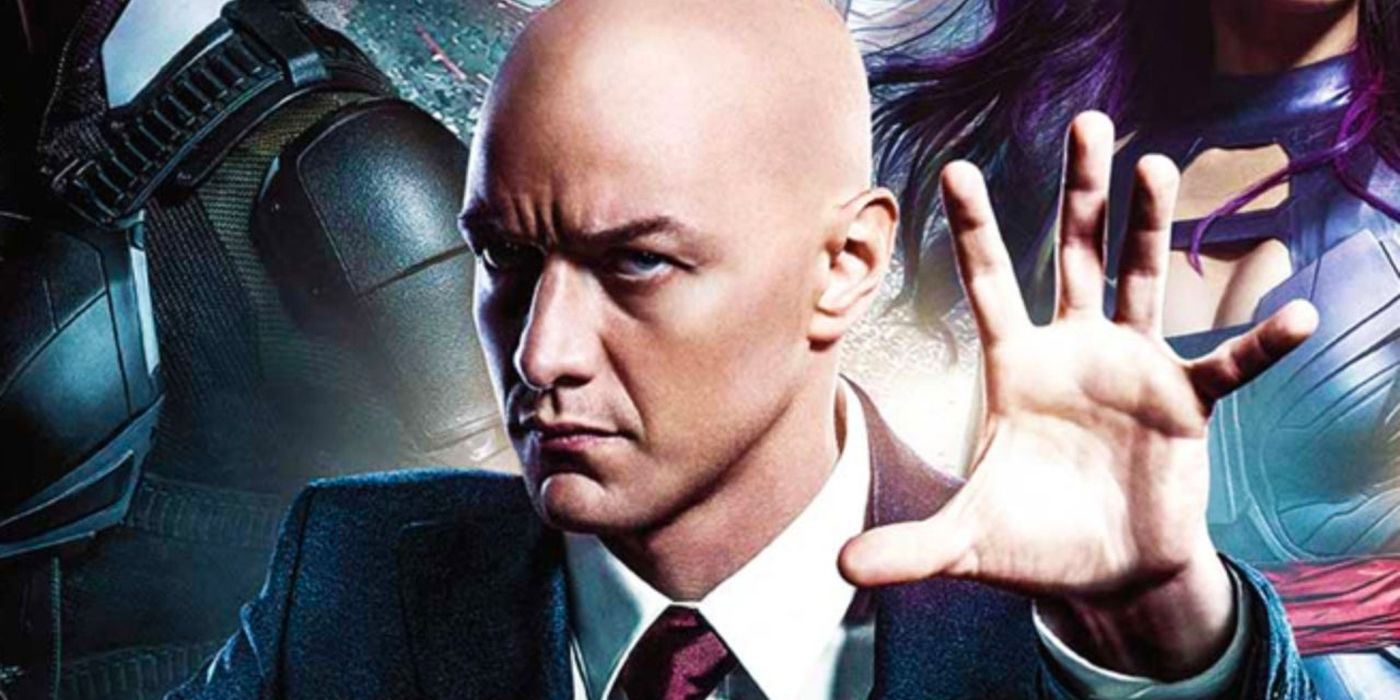 McAvoy's comments make sense, as his first appearance as Professor X understandably holds a special place in his heart. The actor has also previously shared his appreciation for X-Men: Days of Future Past, describing it as "one of the best movies I've ever been involved in." Fans of the franchise largely agree with McAvoy's comments, as X-Men: Days of Future Past it remains a favorite among the public. Additionally, McAvoy has earned praise over the years for his performance as the young Professor X.
After his positive experiences in the X Men franchise, McAvoy has made comments about his interest in returning as the mutant, saying last year that he would "never say Never" to reprise the role of Professor X. Ever since Disney acquired Marvel Studios and 20th Century Fox, there has been a lot of anticipation for the official introduction of mutants and the X-Men into the Marvel Cinematic Universe. McAvoy previously expressed his excitement "as a fan" for what will come with the X-Men in the MCU, whether that plan includes it or not, but it hasn't closed off the possibility of their eventual return.
Although Stewart appeared in a cameo role as Professor X in doctor strange in the multiverse of madness, his appearance was only possible because Strange was in a different universe, meaning Professor X has yet to appear in the main universe of the MCU. McAvoy previously said that he would return as Professor X if the story is correct. Given his admiration for X-Men: Days of Future Past, maybe he'd be interested in returning as Professor X if the MCU were to reboot that story. Whether McAvoy returns as Professor X or the MCU goes in another direction, the actor's appreciation for the X Men The franchise is a treat for movie fans.
More: All X-Men: Days of Future Past Rogue Cut Changes
Source: GQ