Kate Winslet shares her initial reaction to reading James Cameron's script for Avatar: The Path of Water. The sequel, set over a decade after the events of 2009. Avatar, explores more of Pandora, following Jake Sully (Sam Worthington) and his family as they fight to protect their home from a returning threat. The film marks Winslet's second collaboration with Cameron, after starring in the 1997 classic, Titanic. Despite its enduring success, the film's production process turned out to be quite demanding, as he later revealed. While some might have been surprised to see the actor reuniting with Cameron for the new Avatar project, she has noticed that her experience this time was quite different.
Winslet previously confirmed that she, along with much of the cast, will be taking part in multiple Avatar sequels, having already filmed the third installment. Now, during an interview with ewopens up about Cameron's vision and shares what he thought about the script for Avatar: The Path of Water when reading it for the first time. She says that, at first, they gave her "the bare minimum", but was eventually able to learn more about the world being created, noting how detailed Cameron is. Read Winslet's comments on Avatar: The Path of WaterThe script below:
"They definitely gave me the bare minimum, initially. Lots of character descriptions, a general sense of [Ronal], and the role he played within his community. But it wasn't until I read the script and found out, obviously, all the other elements that it had incorporated. It's a phenomenal experience to read a Jim Cameron script because it's so complete. The guy is a perfectionist."
Related: Can Avatar 2 Really Make Enough At The Box Office To Be Profitable?
Kate Winslet's Role In The Avatar Sequels Explained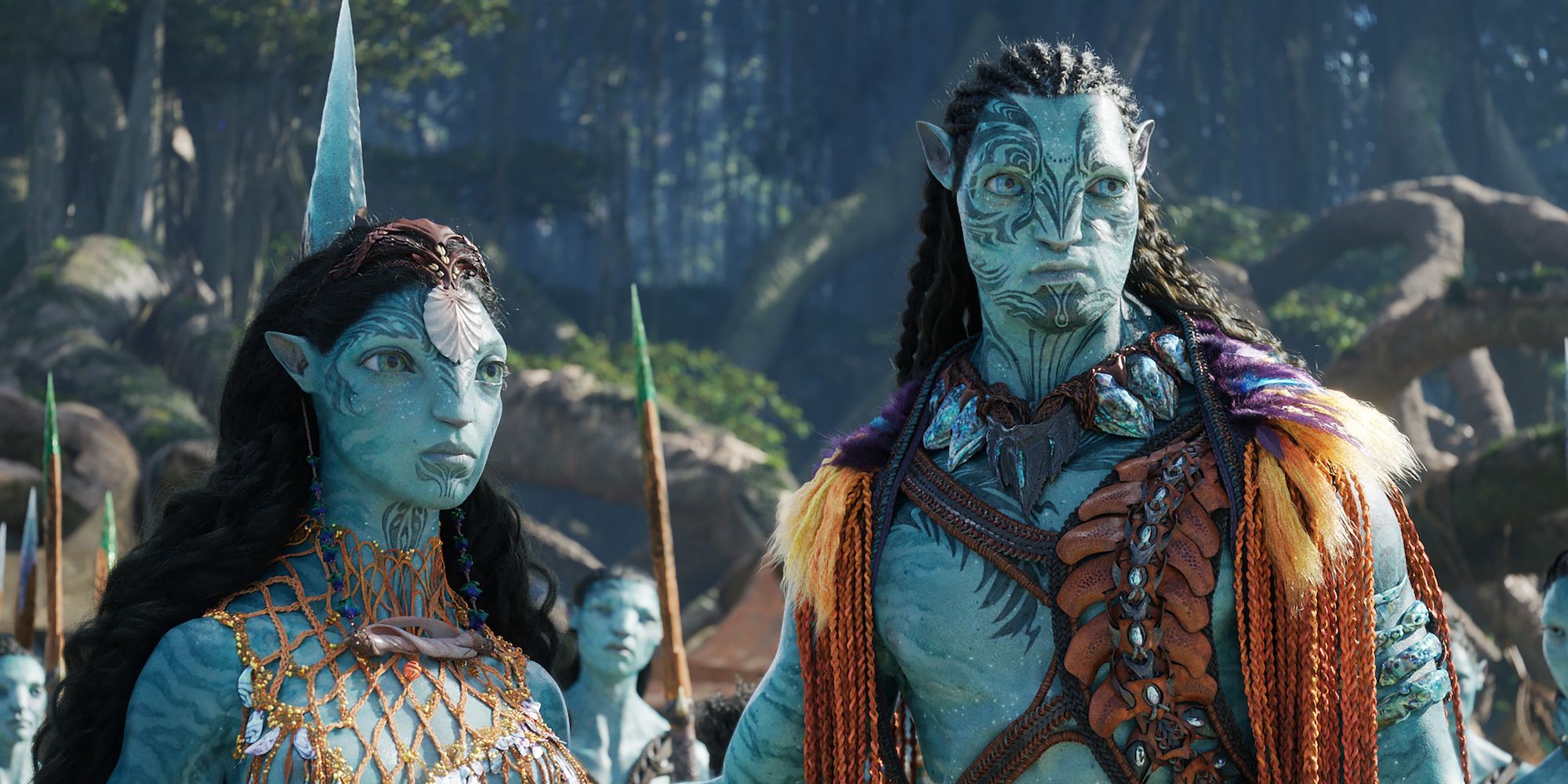 Winslet also says that, after listening to Cameron on occasions when different ideas came up or failed, she approached him with avatar 2 in 2014. In the sequel, the audience is introduced to his character, Ronal, the spiritual leader of the Metkayina tribe. Winslet has described Ronal as a matriarch who protects people from him and fears outsiders, including Jake and his family. Over the course of the film, Metkayina comes to accept the Sullys, as they both seek to defend Pandora from a common enemy in humans, or "sky people."
given how Avatar: The Path of Water is over and knowing that Winslet will return for the next entry, fans are excited to see more of Ronal and the way his role evolves. Since Metkayina will continue to be involved with the series, audiences will likely expect to see Winslet's character back in the water as well. In preparation for the role of her, she had to train in free diving, learning to act while she was submerged in a tank for the underwater scenes. In fact, Winslet broke a record previously held by Tom Cruise by holding her breath underwater for over seven minutes, something Cameron and many of her co-stars have praised her for.
Hearings are already bound by Avatar: The Path of WaterStorytelling and use of motion capture technology, something Cameron's franchise in particular has been revered for. Winslet certainly seemed to enjoy meeting Cameron, and his great respect for his work has fans eagerly awaiting any new details about the upcoming installment. It will be interesting to see where it all goes and how Ronal and his family influence the future of these movies. Those who haven't yet met Winslet's character and the rest of the Metkayina tribe can check out Avatar: The Path of Water in theaters now.
More: Avatar: The End of the Water Path Explained
Source: Entertainment Weekly