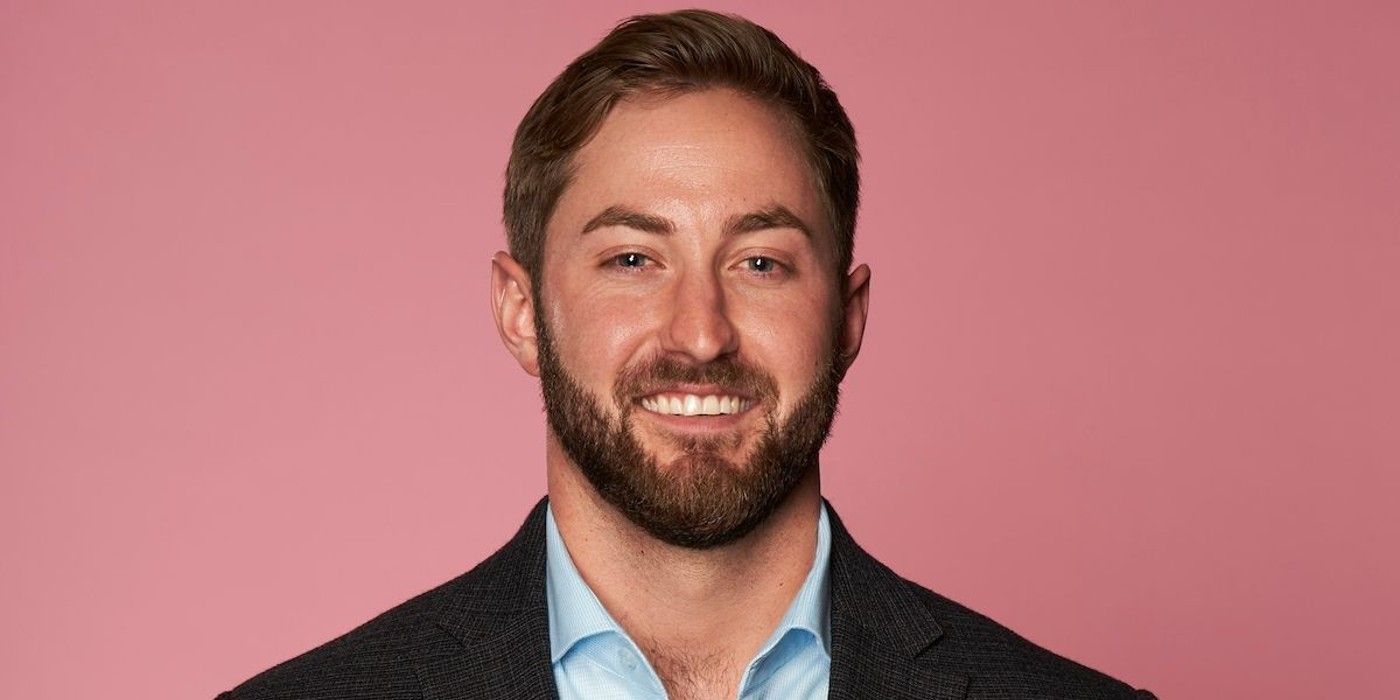 Matt Bolton has divulged a lot of personal information about Love is blind season 3, but how does the 28-year-old make a living? While in the pods, Matt connected with Colleen Reed, a 25-year-old professional ballet dancer. Although Colleen was previously rejected by Brennon Lemieux and Cole Barnett, who could be related to Matt Barnett from Love is blind season 1, she quickly fell for Matt's charm. Matt, on the other hand, was drawn to Colleen's bubbly personality.
Matt and Colleen were the last couple to get engaged Love is blind season 3, but before they decided to take the next step in their relationship, Matt confided that his tough exterior and trust issues were a result of his last relationship. Matt revealed that he was married before appearing on Love is blind but he divorced his ex-wife when she cheated on him. Matt's previous partner was not only unfaithful to him, but she revealed that she was pregnant with the other man's child. While Matt's admission wasn't the most dramatic moment of Love is blind season 3 after Andrew Liu's infamous use of eye drops, viewers are keen to learn more about Matt, including his interesting resume as an aerospace manufacturer.
Related: Ranking Love Is Blind Season 3's Most Outrageous Moments (So Far)
Love Is Blind's Matt Bolton was the Vice President of LFC Industries
According to Matt's LinkedIn, the Love is blind star worked as a shop manager for Universal Machining Industries before becoming vice president of LFC Industries in August 2018. Headquartered in Arlington, Texas, LFC Industries manufactures and sells aerospace components to dozens of corporations and agencies, including major Boeing, Lockheed Martin, NASA, and even the United States government. As Vice President, Matt's duties likely included making executive decisions and overseeing the staff, budget, and general operations of LFC Industries.
Love Is Blind's Matt Bolton Now Works As A Sales Executive For Charter
After serving as vice president for four years, Love is blind's Matt, who updates Instagram infrequently, started a new position at Leviate Air Group in September 2022 as a charter sales executive. According to the Leviate Air Group website, Matt's current job is selling and arranging private charter flights for those flying for business, pleasure, or both. Leviate Air Group also sells and buys aircraft, offers domestic and international flights, and offers corporate packages. Charter flights don't come cheap, and since there's a strong chance that Matt will earn a commission from each sale, it's safe to say this Love is blind star has continued to do well in the world of aerospace manufacturing.
While Matt has a successful career, it's more difficult to say whether he and Colleen will marry or separate at the end of Love is blind season 3. Although the two enjoyed their honeymoon and seemed to be on the same page, unlike Love is blind'n Nancy Rodriguez and Bartise Bowden, a conversation between Colleen and Cole increased Matt's insecurities when the second series of Love is blind The episodes were released on October 26. Matt and Colleen's works may interest Love is blind fans, but they will have to wait until November 2 to find out who is getting married and who decides to throw in the towel.
Next: Love Is Blind Season 3 Couples Ranked By Chances Of Staying Together
Love is blind Season 3 episodes 1-7 are available to stream on Netflix.
Sources: Matt Bolton/LinkedIn, LFC Industries, Leviate Air Group