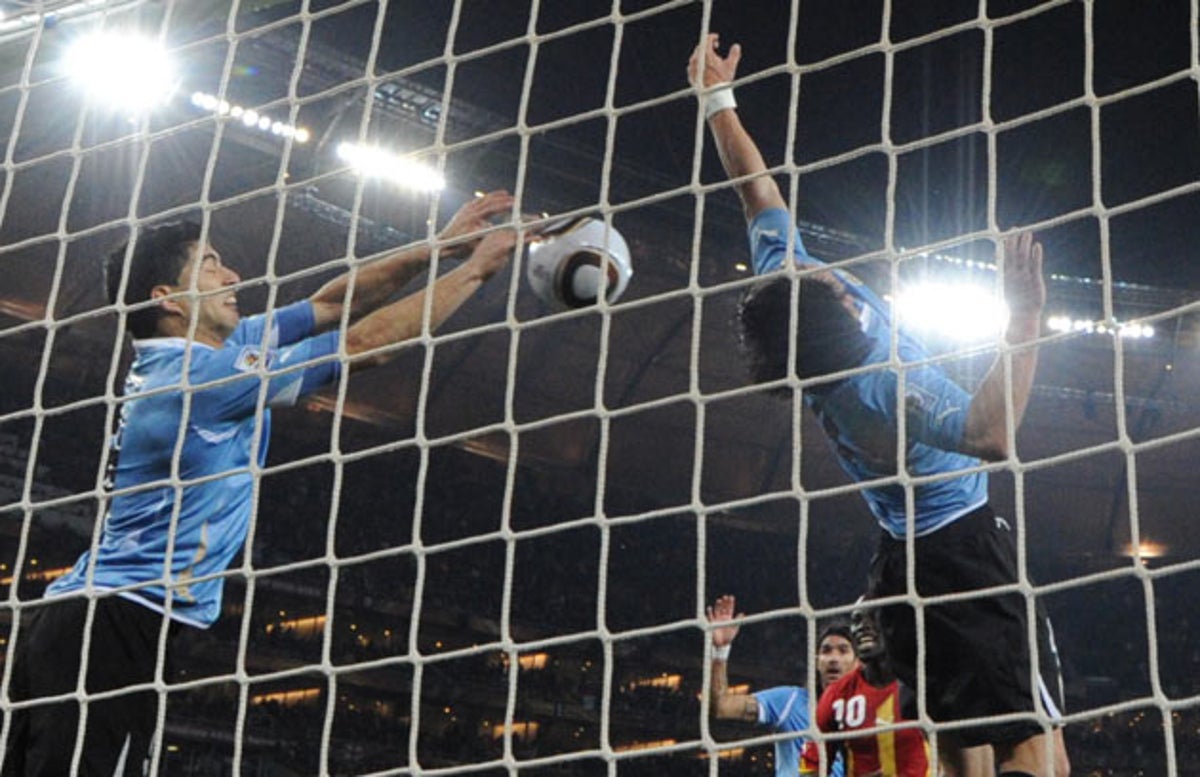 Luis Suárez has refused to apologize to the nation of Ghana for his infamous handball in the 2010 World Cup quarterfinals that led to Ghana's elimination from the tournament at Uruguay's expense.
The two teams will meet once again on Friday in the group stage of the 2022 World Cup, and the reunion has stirred memories of the incident in South Africa.
In the dying minutes of extra time, Suárez deliberately used his hands to stop a Stephen Appiah shot that would have sent Ghana to the World Cup semi-finals. Suárez was sent off, but Asamoah Gyan missed the ensuing penalty and a chance to win the match.
Gyan rallied to score a few minutes later in a penalty shootout, but Uruguay would go on to win 4-2, and Suárez walked out of the locker room a hero, lifted on the shoulders of his teammates as they celebrated their triumph.
Speaking to the media before the match, a Ghanaian journalist told Suárez that many in Ghana consider him "the devil himself", but the 35-year-old striker defended his actions.
"I don't apologize for that," Suárez said. "I take the hand, but the Ghanaian player misses a penalty, not me. Maybe I apologize if I hurt a player, but in this situation I get a red card and the referee calls a penalty. It's not my fault."
Uruguay manager Diego Alonso was asked if he would be happy for Suárez to do something similar in this match.
"Every game is different," Alonso said. "I don't think we will experience a situation similar to that. Let's focus on playing a complete game. If we do this, we have a good chance of winning all three points.
"I don't know if Ghana thinks this is revenge or not. We know that it is a key game to qualify, that is the only thing that matters to us. We have to respect Ghana, we always do."
more to follow…