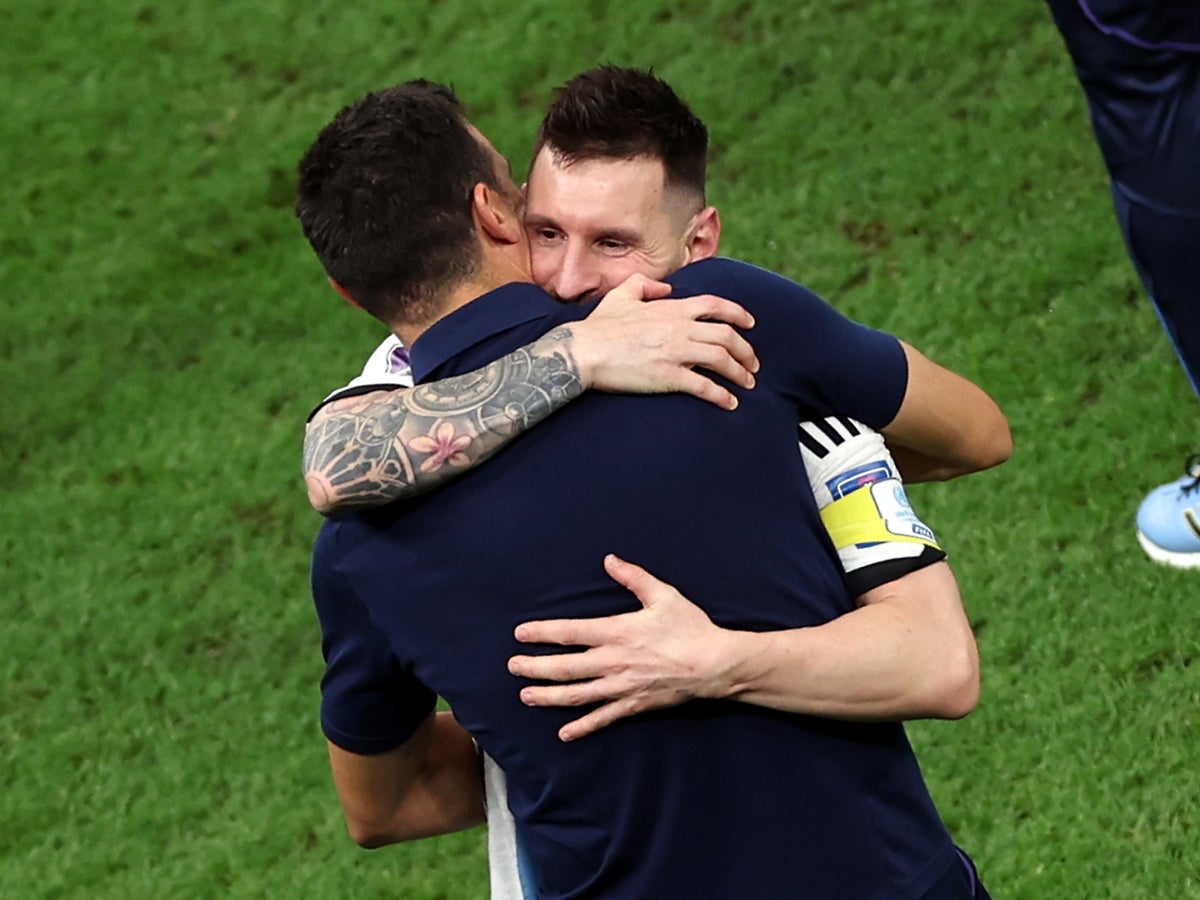 Lionel Scaloni has told Lionel Messi that if he wants to continue playing international soccer, there will be a place for him in Argentina's squad when they defend the World Cup in the 2026 tournament.
Messi had said the 2022 final would be his last World Cup game, but coach Scaloni said it was up to him if he played at 39 in the United States, Mexico and Canada.
Messi finally won the World Cup in the fifth time he has asked in Argentina's penalty shootout victory over France, in which he converted his first kick from the spot.
He scored two goals in the match, helping him win the Ballon d'Or as player of the tournament and was named man of the match in both the semi-final and final.
Messi has scored 98 goals in 172 games for Argentina, both national records, since making his debut in 2005 and, after a long wait to lift a major international trophy, also captained them to the Copa América triumph in 2021.
And Scaloni said: "You have to save him for the World Cup, if he wants to continue playing he will be with us. He has more than the right to decide if he wants to continue playing and what he wants to do with his career.
"It is a great pleasure to train him. Everything that he transmits to his teammates is something unmatched that he had never seen before ".
Messi himself said that he will not retire from international football yet, telling TyC: "I won the Copa América and the World Cup in a short time. I love what I do, being in the national team, and I want to continue living a few more games being world champion".