Robyn Brown was married to David Jessop before entering into a plural marriage with Kody Brown on sister wives season 1, and there are other connections between Robyn's ex-husband and members of her current polygamous family. According to fans of the show, Robyn's ex bears a striking resemblance to Kody. From the connection between David and Kody, to Robyn's first husband's bond with Christine Brown, here's how families are interconnected.
Although Kody's plural marriage has been fraught with conflict throughout the Brown family's decade sister wives Run, Robyn confessed that her first marriage was much less stable. Specifically, Robyn shared that David was abusive, which led her to leave David and take her three children with her. Robyn doesn't talk much about David, but sister wives Fans managed to dig up a photo of the ex-husband and noticed that Robyn's ex looks just like Kody. A surprising explanation for their resemblance is that Robyn's ex-husband is related to Kody and Christine.
Related: Sister Wives: Why Won't Janelle Brown Buy Robyn Brown's 'Victims' Act?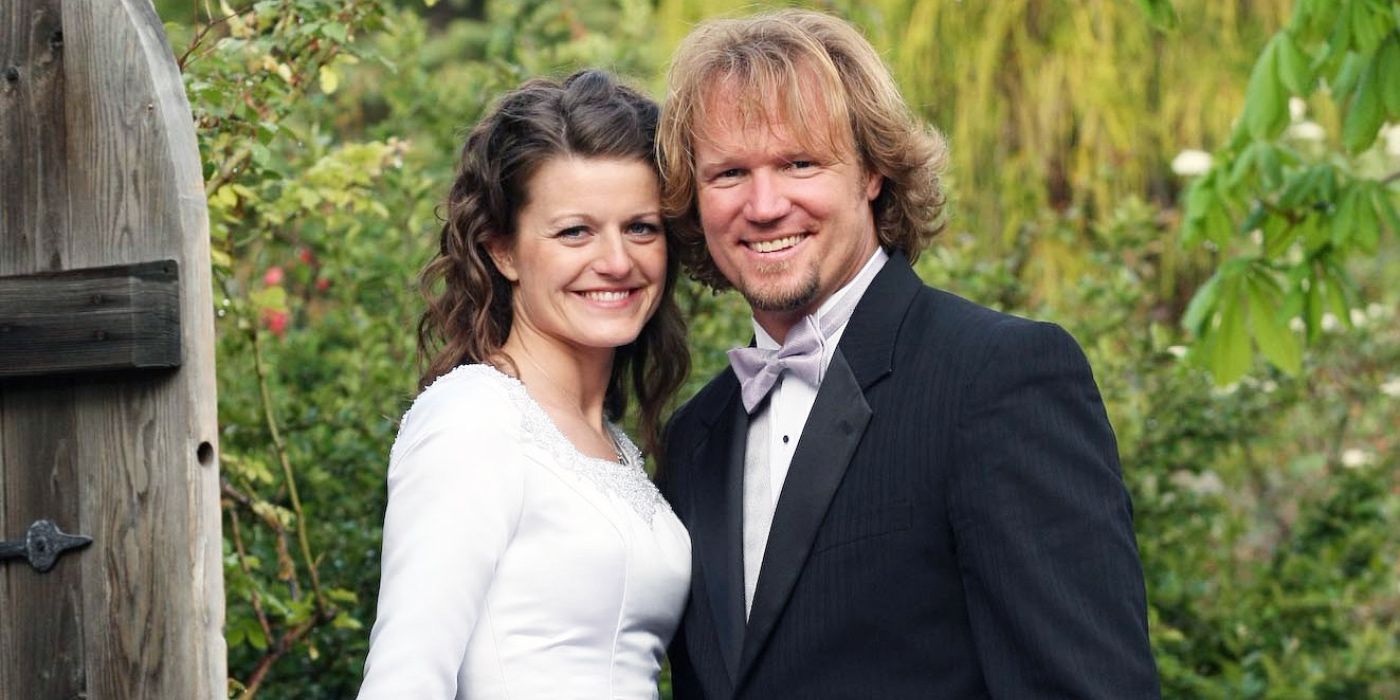 What sister wives fans know that Kody and her spouses have a lot of overlap in their family trees. For example, Janelle Brown was married to Meri's brother, before she left him to join Kody's plural marriage. Fans recently found out that Robyn's ex-husband is also related to plural marriage members of the Brown family. A Reddit user, moonbee33, shared a photo of David and admitted: "I had no idea that Kody and [Robyn's] ex looked so similar." Later, followers of the Brown clan revealed that the similarity between Robyn's husbands can be explained by their mutual genetic makeup. One fan discussed the resemblance of Kody and David, joking, "They're related, so [Robyn] It definitely kept it in the family." Although there is some distance between Kody and David, some fans were upset to learn that Robyn didn't drift as far from her ex as she might have thought.
while the sister wivesThe audience may be distressed by the close connection between Kody and David, viewers claim that it is common for Mormons in Utah to be related, due to their small group of ancestors. Robyn might have wanted to forget about David after divorcing him, but fans claim that FTA The reality star ended up marrying his third cousin. As if Kody and David being third cousins ​​wasn't weird enough, sister wives Fans also confirmed that Robyn's ex-husband is even more closely related to Christine. One commenter explained, "I think [David and Christine] They are first cousins." Strangely, this confirms that Kody and Christine are also distantly related, as another person recalled, "Christine and Kody are related by blood by great-great-grandparents."
Robyn was looking to turn her life around after surviving her abusive marriage to David, but now she finds herself in a different situation. Robyn's ex-husband is related to Kody and Christine Brown, as family trees in the Mormon community have resulted in many Utahns being distant cousins ​​of each other. Hopefully, Christine can find someone outside of her lineage if she remarries after leaving Kody at home. sister wives season 17
More: Sister Wives: Why Meri And Robyn's Marriage Certificates Are So Valuable
Source: moonbee33/Reddit