In Marvel's Dark Web, Spider-Man teams up with his awesome friends Firestar and Iceman (but it doesn't work quite as well as the original animated series).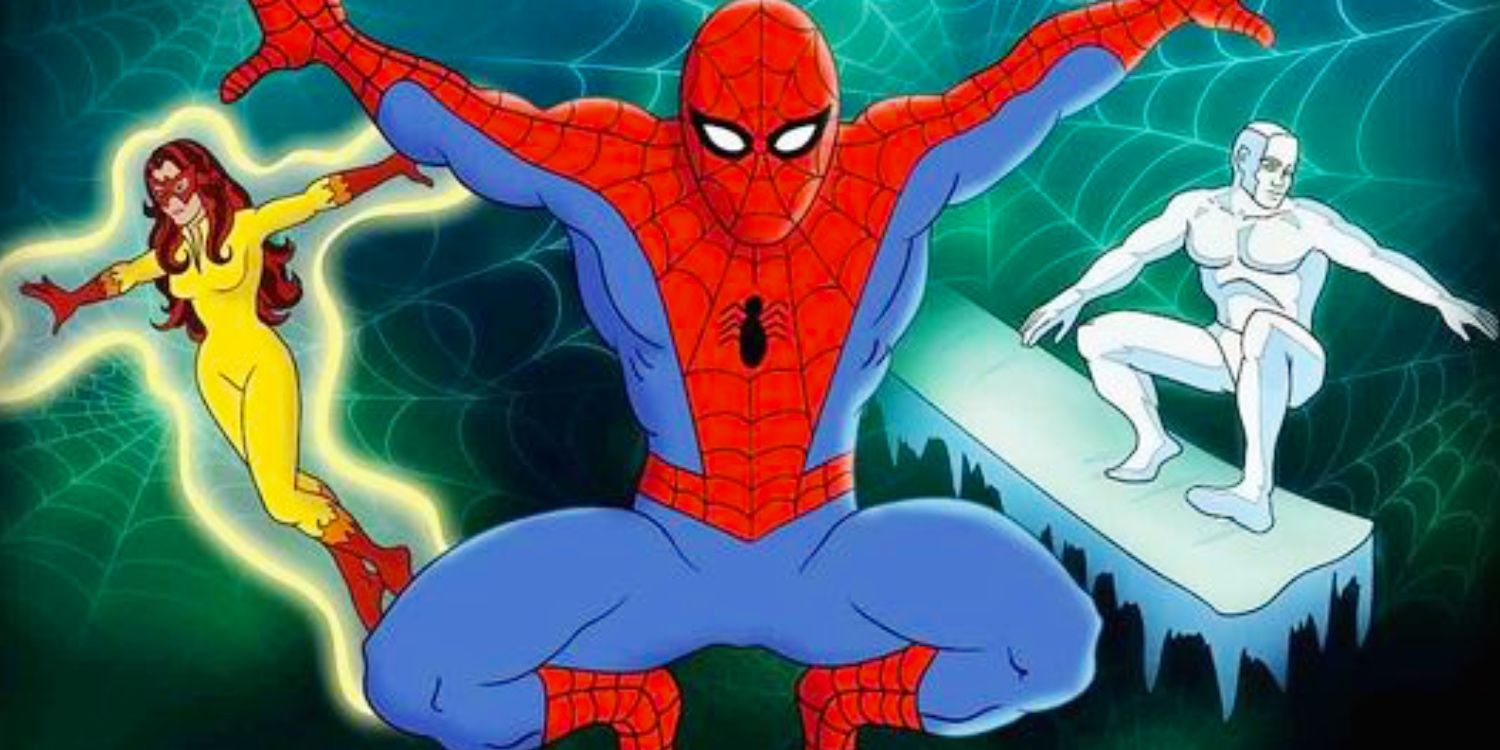 Caveat! This post contains SPOILERS for Dark Web: X-Men #1
In the latest tie-in with Marvel Comics' dark web event, Spiderman has joined forces with his Amazing Friends… although they're not exactly the team they were in the 1980s animated series. With the corrupted Peter Parker clone Ben Reilly as the new villain known as Chasm, Ben has become allied with Madelyne Pryor's Goblin Queen, herself a clone of Jean Gray from the X-Men. Releasing hordes of demons from Limbo in New York this Christmas, Spider-Man, Firestar and Iceman have teamed up to take on one of the strangest threats in the entire Marvel Universe.
in the new Dark Web: X-Men #1 by Gerry Duggan and Rod Reis, Spider-Man arrives to assist the two X-Men who are actively trying to contain various demonically possessed inanimate objects now serving the Goblin Queen. This includes the giant Christmas tree at Rockefeller Center that turned into a monster after a demon literally unloaded it. Hilariously, Spider-Man and his awesome friends team up to try to save the tree, only to make matters worse when Firestar's flames cause the tree to scream in pain. As Iceman tried to put an end to his misery, all he did was quickly freeze the grotesque, half-dead monster tree which, according to the issue, won't thaw until next March. As a result, Spider-Man effectively declares that the trio should never team up again.
Spider-Man and his awesome friends aren't exactly Marvel's best team.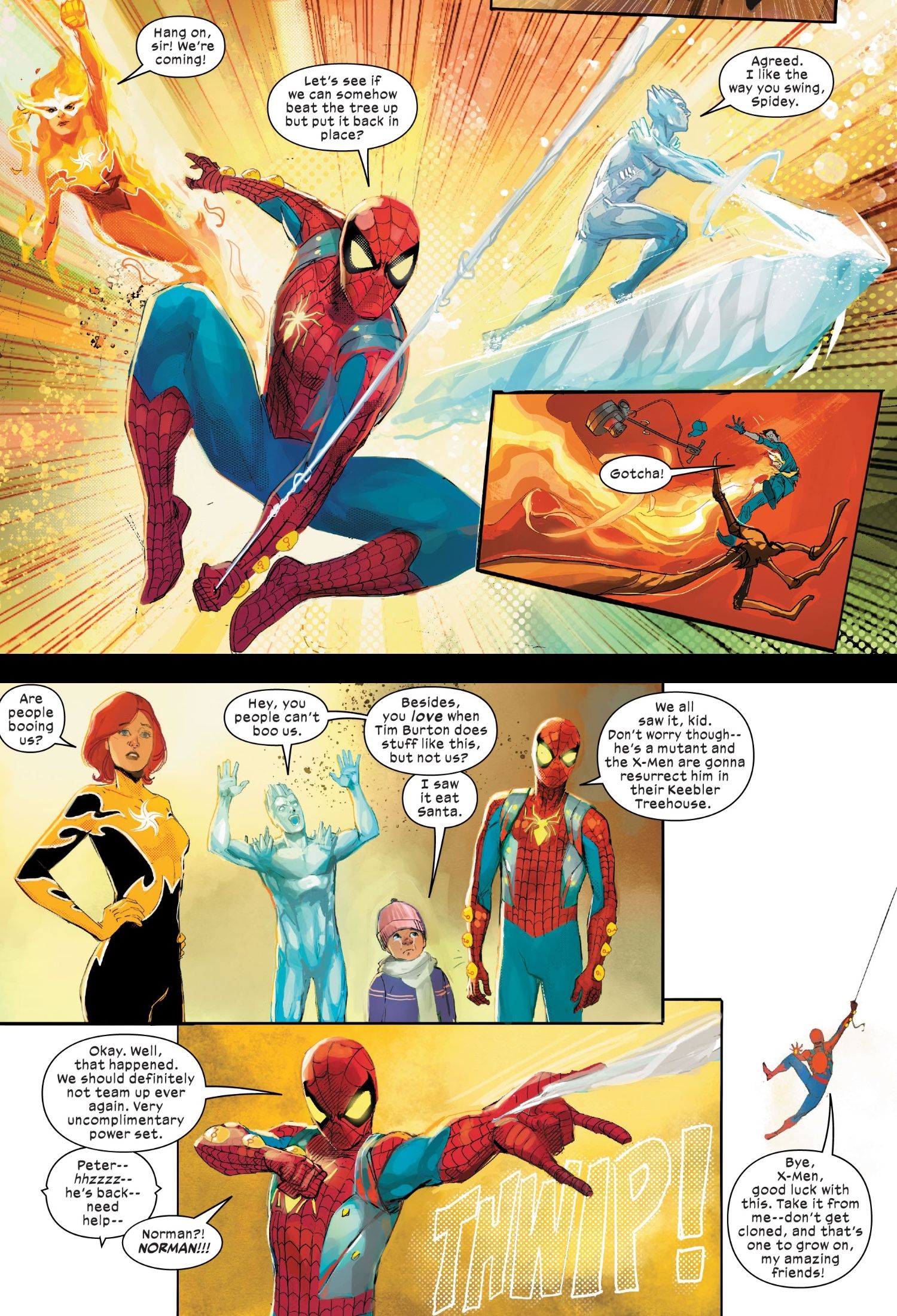 Receiving a chorus of boos from the crowd for seemingly destroying a classic New York Christmas fixture, it's clear that Spider-Man and his awesome pals probably should have given their strategy some more thought. Perhaps if Ice Man had quickly frozen the tree early on, Firestar could have thawed it once the demon invasion had been dealt with. Instead, they hilariously created a terrifying version of the tree that will be a permanent fixture of Marvel's New York City for months on end.
Regardless of his success rate, it's a lot of fun to see Spider-Man reuniting with his mutant allies from the animated series that aired between 1981 and 1983. It's especially exciting considering that Firestar was an original character created for the show before it debuted. in the comics later. That being said, it seems that his team-up will be a rare occurrence (although some form of a miniseries would certainly have potential).
Even though they didn't exactly win beyond stopping the demonic Christmas tree from eating any more innocents, Spider-Man and his awesome friends make for a highly entertaining team. However, it doesn't seem like Peter Parker has put the pieces together that his evil clone and Jean's evil clone are working together in this new dark web event. Once I do, here's hoping Spiderman and the X-Men will continue to fight side by side to truly save Christmas. Dark Web: X-Men #1 is already on sale at Marvel Comics.
Next: Miles Morales' New Age Spider-Man Is Exactly What You Need