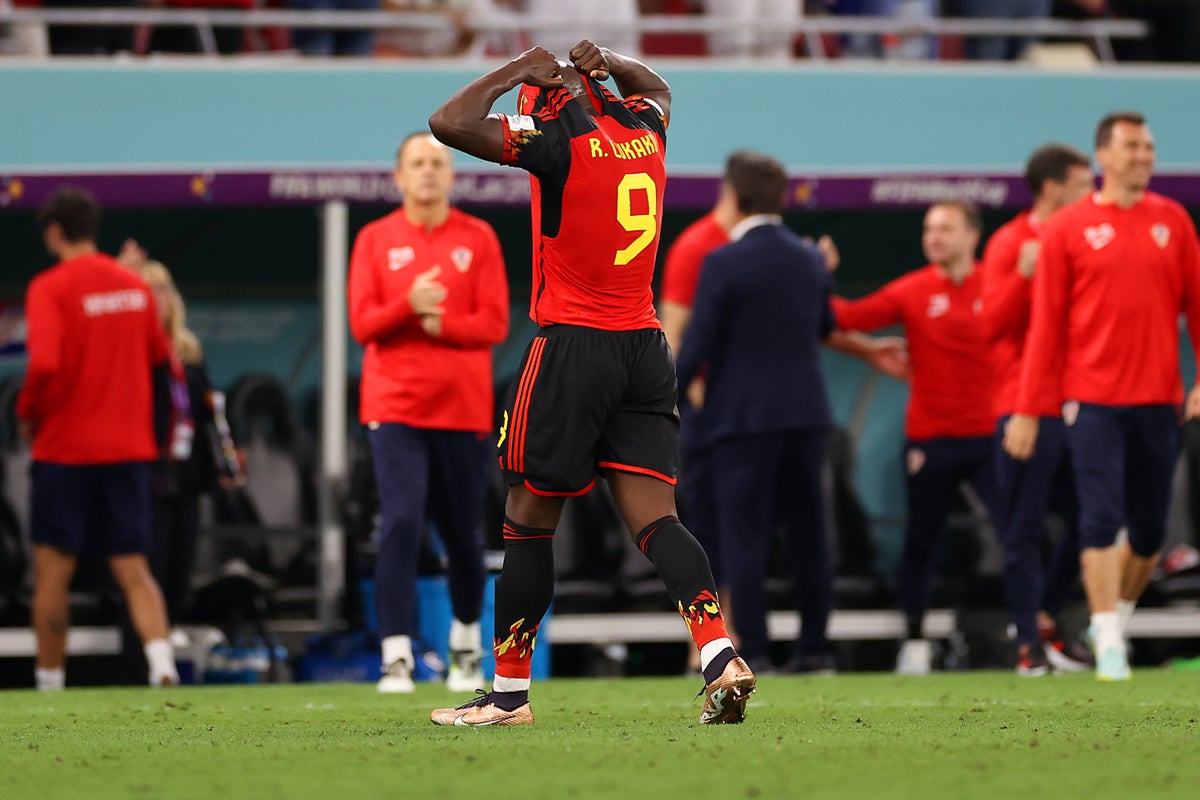 As Gregg Berhalter put it: "We lacked that quality offensive end." When the United States fell out of the World Cup, it may have been a more diplomatic and clearly American way of saying their team needed a striker.
They're not alone in that, but Berhalter tried three in four games, attempted an interlude with a false nine and got a solitary goal from a centre-forward – Haji Wright's lucky break against the Netherlands. "We don't have a Memphis Depay right now," the USA coach concluded.
He was right and you are not alone. If it is a statement of the obvious to say that everyone else at the World Cup would want a Kylian Mbappe or a Lionel Messi, many would settle for Depay, a striker with 43 international goals and who was able to provide a clinical touch in a elimination match.
Teams in Qatar, or no longer, in most cases, can be divided into haves and have-nots: those who have had a proper striker and those who haven't. It's not as simple as saying that the eight quarter-finalists have the best center forwards, but there is a trend.
Consider one of the big underachievers. "Football just sucks," Kasper Hjulmand said after Denmark's early exit with just one point. The coach's verdict could have been different if his 34 shots had produced more than a solitary goal, and even that came courtesy of a centre-back. His forelegs were horribly out of shape.
For Tunisia, the lack of a centre-forward, at least until Wahbi Khazri moved late into the lead, led to a lack of goals despite impressive performances. Mexico's meager two-goal return included one from striker Henry Martin, but lacked the necessary end product. Senegal may wonder if the chances they missed in the first half against England would have had a different outcome had Sadio Mane been fit.
Because several of the teams that did not have a functioning center forward, perhaps they thought they would. Despite all their other faults, Belgium were ultimately eliminated because a semi-fit Romelu Lukaku missed a bunch of chances he would normally take. Canada also came up short: it could have been different had it not been for a display of waste by Jonathan David against Roberto Martinez's team.
The everlasting images of the World Cup in Uruguay were provided by a striker, whether it was Luis Suárez setting up two goals against Ghana or ending in tears when he realized it wasn't enough. However, although Suárez and Edinson Cavani are approaching 1,000 goals for club and country between them, none added to his tally. Darwin Núñez was also ineffective and Uruguay's only scorer was midfielder Giorgian de Arrascaeta.
There was the side that had perhaps the most feared striker of his generation but used it very little. Robert Lewandowski took two penalties, scored one, but otherwise served inadequately. He scored from one of his two shots on goal in open play. However, it sometimes seemed as though Poland relied on Lewandowski's presence to create chances.
Then there is a subcategory of the winger who had a center forward without realizing it. Niclas Fullkrug is among the super subs and cult heroes of the tournament. He too was a magnificent throwback, an old-fashioned German 9. He only played 66 minutes in the World Cup. Germany scored four goals in that time and Fullkrug got two of them. If he had started a match, perhaps Hansi Flick's team would still be in Qatar. Germany came out with the numbers defending the specialist striker. They had a xG of 10.1, their highest in the group stage, but with Thomas Muller mounting a sadly unconvincing impression of a No 9, their tally of six goals proved insufficient.
His presence in attack reflects a change in football thinking. It is a sign of the Guardiolaization of football that the number 9 has become a dinosaur, soon to be extinct amid the search for attacking midfielders, wingers and false nines. The teams may be creating a different type of opportunity. None of the four players with the most shots so far – Kylian Mbappe, Lionel Messi, Jamal Musiala and Serge Gnabry – have been operating as a conventional striker. If what used to be the glamorous position now looks like the weakest link, it may be partly because a shift in priorities has meant too little attention has been devoted to forging the next generation of centre-forwards.
In fact, one of Qatar's most effective forwards comes from an older generation, in Olivier Giroud. Richarlison, who also sits on three goals, has been a vibrant presence at the front of the line for Brazil. Harry Kane only has one, but his skills as a provider for him have benefited England. The Netherlands have both Depay and Cody Gakpo, each a high-class striker, if not an old-fashioned centre-forward. However, Louis van Gaal has three of them, courtesy of his decision to equip the squad with nines of him, in Vincent Janssen, Wout Weghorst and Luuk de Jong. At the moment, they compete to be his plan B.
Álvaro Morata filled that role with Spain, being a scoring substitute in his first two games, if not when it mattered most against Morocco; his departure with 1,000 passes and a shot on goal should raise questions about whether his policy of overloading midfielders has begun to backfire.
For Portugal, the striker kept in the reserve now looks like the starter, hat-trick hero Goncalo Ramos illustrating his own potential and showing there is a No 9 alternative to aging Cristiano Ronaldo. They, at least, have some sense of a future in advance. But much of the rest of the football world has evolved to a state where everyone needs their own Fullkrug.