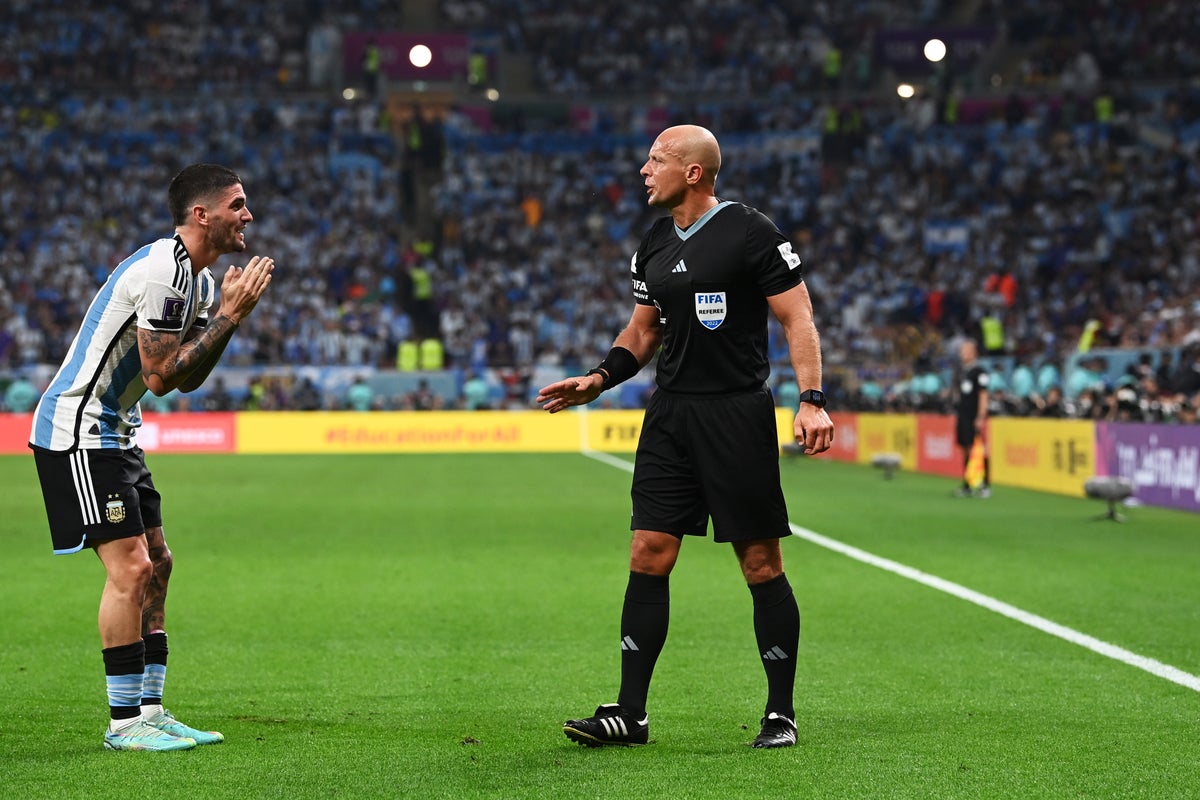 Polish referee Szymon Marciniak is in charge of the 2022 World Cup final between Argentina and France at the Lusail Stadium in Qatar.
Marciniak had the honor of refereeing the grand final at the hands of FIFA refereeing president Pierluigi Collina, who has been evaluating referees throughout the tournament in Qatar.
He is the first Pole to referee a World Cup final and is assisted by his compatriots Paweł Sokolnicki and Tomasz Listkiewicz, while another compatriot, Tomasz Kwiatkowski, is the VAR of the match.
Marciniak has already taken charge of Argentina and France in Qatar. He had the whistle to The Blues' beat Denmark in the group stage, handing out three yellow cards, before officiating La AlbicelesteAustralia's victory over Australia in the round of 16.
Here is the full team of referees for the World Cup final between Argentina and France:
Referee: Simon Marciniak (POL)
Assistant referee 1: Pawel Sokolnicki (POL)
Assistant referee 2: Tomasz Listkiewicz (POL)
Fourth Officer: Ismail Elfath (USA)
Video assistant referee: Tomasz Kwiatkowski (POL)
Video assistant referee assistant: Juan Soto (COME)
Offside assistant referee: Kyle Atkins (USA)
Video assistant referee support: Fernando Guerrero (MEX)
When: Sunday, December 18 1800 local time (1500 GMT/1000 ET)
Where: Lusail Stadium
Odds (after 90 minutes)
Argentina win: 9/5
France win: 9/5
Draw: 2/1
Via Betfair